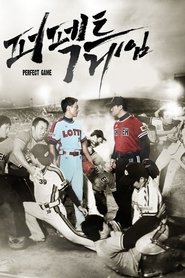 Peo-pek-teu Ge-im
Movie Peo-pek-teu Ge-im directed by Park Hee-kon, produced in South Korea and released in 2011. Duration - 127 minutes, IMDB rating for now is 7.0.
You can watch online free and download Peo-pek-teu Ge-im or watch official trailer.
Overview
The Lotte Giants' Choi Dong-won and the Haitai Tigers' Seon Dong-ryeol are rival pitchers in 1980s baseball. The film reenacts the legendary match of May 16, 1987, which baseball fans today still recall as "the perfect match," when Choi and Sun compete as pitchers for the last time.
Views: 2
Genre: Uncategorized
Director: Park Hee-kon
Actors: Cha Hyun-woo, Cho Jin-woong, Cho Seung-woo, Choi Il-hwa, Choi Jung-won, Choi Min-chul, Gong Jeong-hwan, Hyun Jyu-ni, Kim Min-jae, Kim Young-min, Ma Dong-seok, Park Seo-jun, Son Byung-ho, Stefan Kopiecki, Yang Dong-geun
Country: South Korea
Duration: 127 min
Release: 2011